Welcome to Coronado Vehicle Registration Services!

We are a licensed and bonded vehicle registration service company with over 22 years of
experience (with a former DMV employee on site). We have partnered with the DMV through
their business automation program, enabling us to issue your stickers and vehicle
registrations on the spot! Our goal is to save you time and money, eliminating your need
to miss work to get these tedious tasks done. Imagine, no more long lines, no more waiting
for months to get your stickers and plates, no more unhappy faces!

Our nominal service fees are applied to the fees that you already pay to the DMV. These
service fees vary and are based upon the type of service you need. If you are having problems
getting through to the 800 DMV Help line, call us. We can answer those questions for you.

We look forward to hearing from you!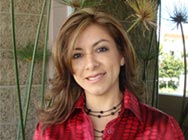 Xochitl Garibay, Owner